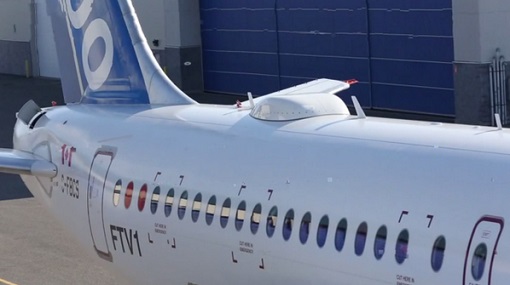 Today, advancements in satellite technology are making it possible to deliver cost-effective broadband communication solutions to aircraft flying at very high speed. As a result, commercial, government, and military organizations alike are leveraging on the power of satellite broadband in the air.

Ideal for meeting government and commercial requirements for comprehensive, net-centric airborne communications around the world, these state-of-the-art solutions deliver ground breaking performance that's affordable.
Lautan Variasi's system is capable of providing access to high-speed internet, WiFi, digital TV and video surveillance, and can be readily integrated into an existing network for substantial cost savings. However critical and complex the requirement is, count on Lautan Variasi to provide the most comprehensive, end-to-end airborne communication solutions.
Our Technology:
Aero modem
Aero terminal with dual Ku/Ka antenna
System Features:-

Seamless beam switching
Doppler compensation
Spreading